Rental property marketing
How To Secure A Tenant For Your Property In 30 Days Or Less!
Rental Property Marketing
Speed Up Your Rental Process
It's easy to talk about creative marketing but the actual execution requires knowledge and experience. We will take care of the entire marketing process for you, whether residential or commercial, from start till end.
When you work with The Property Runway team, you're working with a team that have produced close to a thousand beautiful marketing photos over the last 2 years.
P.S. We were even invited to share our tips on creative marketing for real estate, be it for sales or rentals, with hundreds of agents in multiple events.
Giving Your Property A Compelling Story​
Marketing your property requires much effort and creativity to stand out and attract the best tenants. 

We believe that every property has a compelling story and we take great price in our makreting and advertising campaign to ensure your property is showcased at its best, always. 

We package your property with professional photos and videos, so that prospective tenants can get a comprehensive idea on how your rental property looks like.

The marketing strategies will then support to ensure the reach and exposure to your target audience. 
Maximise The Chances Of Your Property Being Rented Out In A Shorter Time
We do not prescribe a standard or 'one-size-fits-all' template for our marketing and advertising strategy. As each property has its own unique attributes, we will ensure the marketing efforts are optimized and targeted accordingly. Our rental marketing campaigns maximise the chances of your property being rented out in a shorter time
"We appreciate your use of filmography & photography to help us promote our house. It greatly accelerated the marketing efforts and efficiency"
The first impression counts, both online & offline! 

Before we even start taking photos of your property, we will observe the space, and look for ways to improve it visually. We provide property tips to improve the overall aesthetics of the property. 

Dressing up the place with furntiure, styling it with accessories, we put in all stops to increase your chances of getting the best offers.
We'll even hire a professional staging company to stage your house for the upcoming viewings to increase your chances of getting the best offers.
Photos tell a story too. What makes property photos interesting is that they improve the perception of the tenants especially when taken at optimal angles.
We capture the essence of your property to truly bring it to life.
Many property agents lack the experience in taking proper photos to truly bring out the characteristics of your property. They just take photos of how the property currently looks, not going the extra mile to tell you that there are better ways to positively capture the essence of your property.
Not only do we capture images that truly bring your property to life, but we also provide property tips to improve the overall aesthetics of your property prior to the selling.
Property Portals Advertising
Who says property portals are losing ground? Top sites such as PropertyGuru and 99.co are still effective in helping you reach thousands of prospective tenants. The key to successfully generating leads from these portals is the presentation of the property listings.
Many agents use poor images and angles, resulting in less views. In order to attract clicks from visitors, the visual presentation of the listings must be enticing. 
We have gotten interested property viewers calling or texting us regularly just because they were attracted to the quality images and videos of the properties.
We package them with professional photographs so that your prospective tenants can get a comprehensive idea on how your rental property looks like. 
If you want to rent out your property in the shortest time possible, our rental property marketing strategies can fire multiple shots to hit your target audience – tenants.
Like to rent out your property in the shortest time possible? Try The Property Runway Experience. 
Property Portals We Advertise On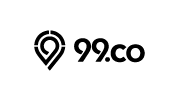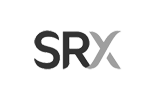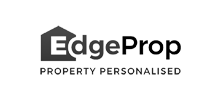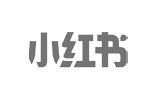 Private List Of Trusted Agents
The Property Runway has a huge network of agents and we cooperate and work closely with fellow agents across the industry to secure a tenant for your property within the shortest time frame possible.
During the course of your rental period, we will maintain contact with your tenant should there be any home maintenance or servicing needed. The Property Runway has a list of trusted vendors, whom we have been working for many years, to help with your rented property's overall care.
READY TO OWN YOUR LEGACY?
Like to rent our your property as soon as possible? Rent it out in 2 months with The Property Runway.